Everything at our wedding was crazy fun, because so many people were so pumped to be there. I can't believe how many people filled the dance floor, stayed for the night and met us for barhopping afterward. It was amazing!!
Iman and I did not take dance lessons or rehearse for our first dance - although technically he danced me out onto the floor in our entrance. Most of the dance I look like this - looking up at him because of our huge size gap. I'm pretty much used to always looking up anyway.
Iman really likes to spin me around, though so I didn't spend the whole time looking up.
After our first dance, we moved into the Money Dance. If you're not familiar with this dance, it is a way for a bride and groom to make money for their honeymoon. Iman thought it was going to be the weirdest thing on the planet, but my Mexican family definitely insisted on the tradition.
We made a lot of money doing this! It was pretty awesome, and so fun to get to dance with everyone. I love that it gave us the chance to spend dance floor time with our family members. Here is Iman and his grandma (as you can tell, he gets his height from her!)
My little bother (aka brother) came and danced with with me. Super sweet man! I kept talking while we danced because I can't keep my mouth shut.
Throwing the bouquet was super fun! I love everyone's faces in the back! For the record the tattooed girl on the right caught it :)
Iman's crowd wasn't as excited to catch the garter. Probably because they're boys. I'm pretty sure his little brothers caught it, which is awkward but they are over 6ft tall soo it makes sense.
I think the rest of these picture are hilarious. They totally show how animated Iman and I are as people. We're somehow both the life of the party. Usually, we switch off and one of us is quieter, but when we're surrounded with all of our family and friends, we just can't help ourselves.
I can't tell you how many pictures have us making hilarious faces because we are so animated.
Iman in the middle of a dance circle, of course.
Just doing the cupid shuffle. Our ring bearer did not like that song apparently...
Somehow in the midst of all of our dancing, someone took the ribbon off of the chairs and put it on their head. It quickly spread throughout the whole wedding party and security ended up collecting them as people left for the night. Freaking hilarious! The kids and adults were wearing them.
Next week I'm sharing our wedding party pictures, and then September means DIY tips!!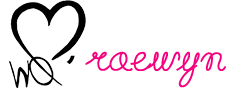 Check out one of our featured Warrior Queens: